5 Fantastic DIY Man Cave Gift Ideas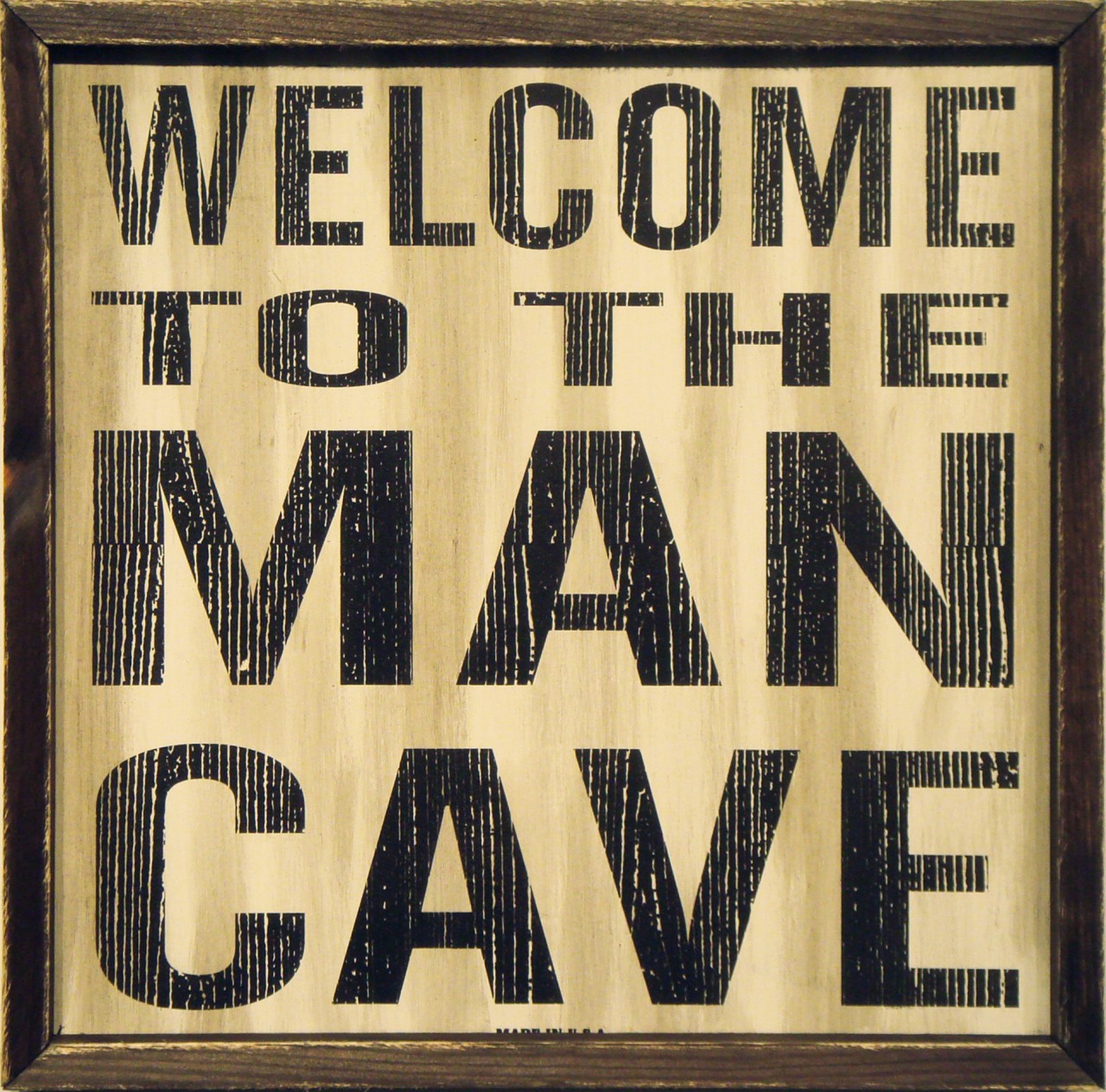 As much as men love getting ties and grilling utensils for Father's Day, nothing says "I love you" like gifts from the heart. If you're running out of ideas on what to get the man in your life, try these five fantastic DIY gift ideas to help spruce up his man cave.
Sure To Be A Touchdown
For the football fanatic in your life, what better accent for the man cave than a football rug? It does take some time to complete if you do it yourself, but it's relatively cheap! All you need is measuring tape, "fake grass" carpet, duct tape, and an X-Acto knife. A full tutorial using these materials can be found here.
Alternatively, you can always try using spray paint and stencils for the lines and numbers. Use duct tape along the carpet edges to prevent fraying.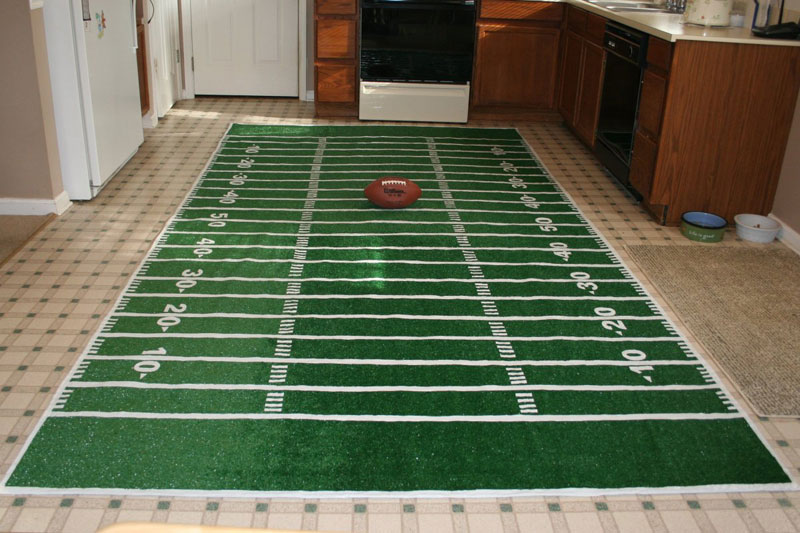 Old Jerseys As Decor
Does the man in your life have old jerseys that he doesn't wear anymore for whatever reason? These can be turned into jersey pillows for the man cave's seating areas with very little cost! For this project, you'll need a ruler, chalk, straight pins, jersey(s), and pillow inserts. For the full tutorial, check this out.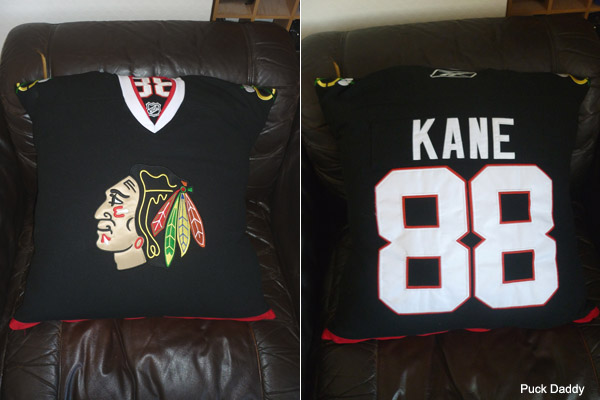 You could use the jerseys as display items in frames as well. Do you have ticket stubs from a game the man in your life attended where this player was playing? A trading card? Putting these items on display along with the jersey can make a man cave really stand out.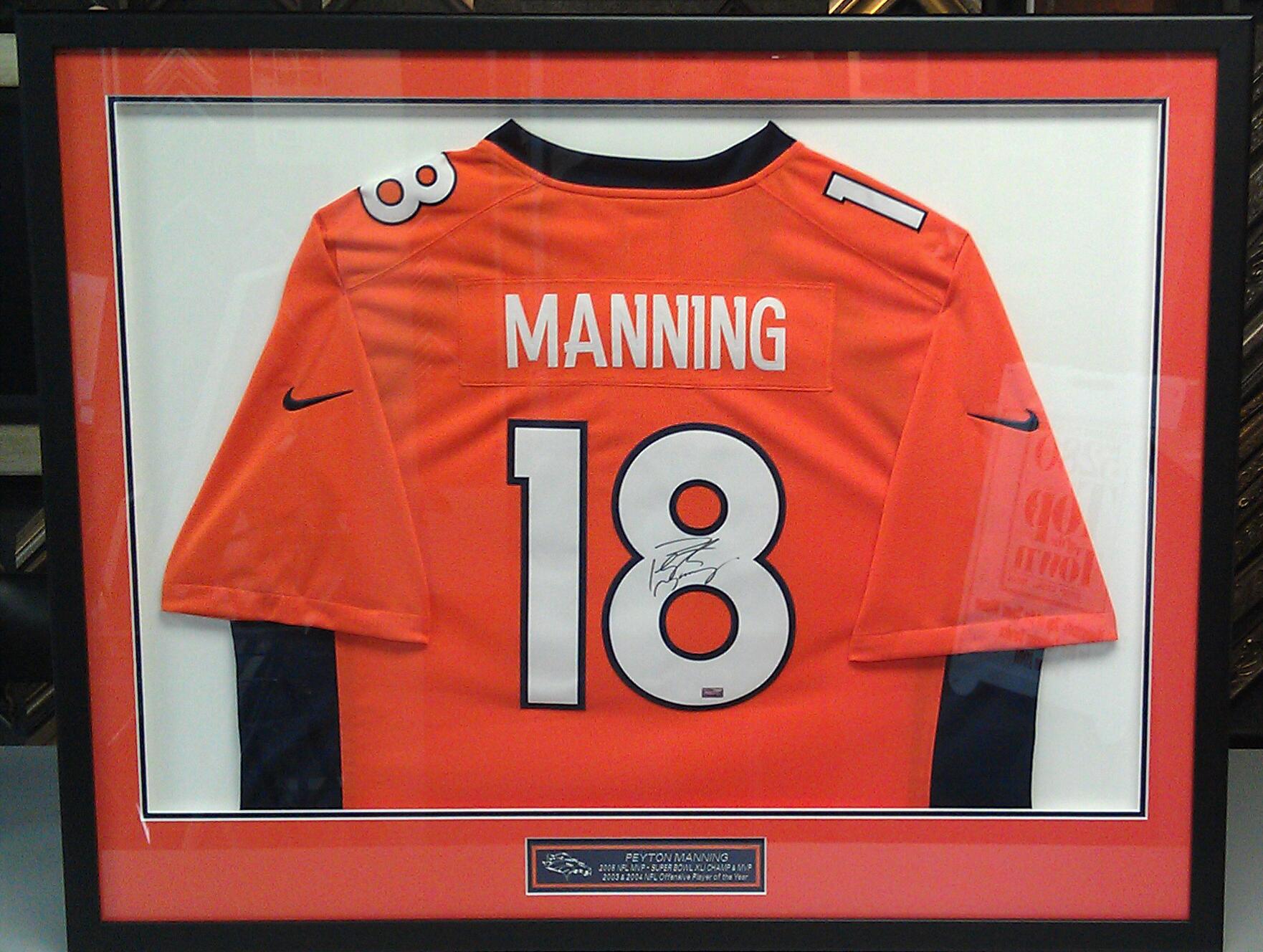 Foosball Off The Table
Know anyone who wants to get rid of a foosball table, or do you yourself have one lying around? Don't throw out those players just yet! You can disassemble the rods within 1-5 minutes, using instructions found here. Mount the free rods with the players on a wall, and you will have a foosball player coat rack. Like the idea but you have no idea where to get the foosball rods? Make your own with metal rods and a pack of players! You can find the players on Amazon for as low as $6. Add a little spray paint in the colors of your man's favorite sports player or team, add a foosball handle, and you have your own foosball rod!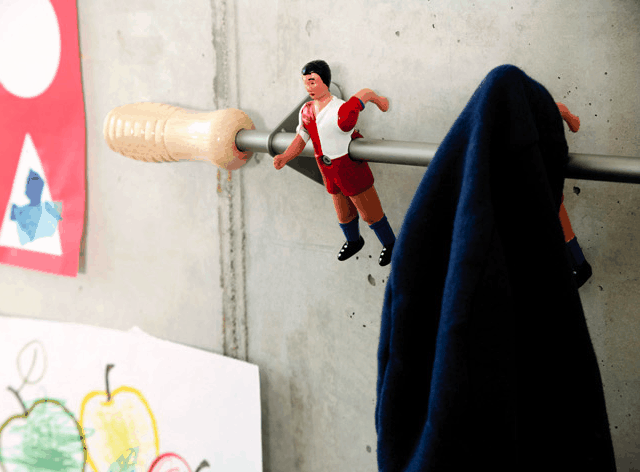 "Tire"d Feet?
No problem! You can make a foot stool for your man's man cave using an old tire, spray paint, wood, foam, fabric and attachable wheels. This DIY project has more purposes than just a foot stool. Since the inside of the tire will be empty, it can be used as a storage area for CDs, movies, or video games. On game day, it could be used as an ice chest. You can't go wrong with this project! Full instructions can be found here.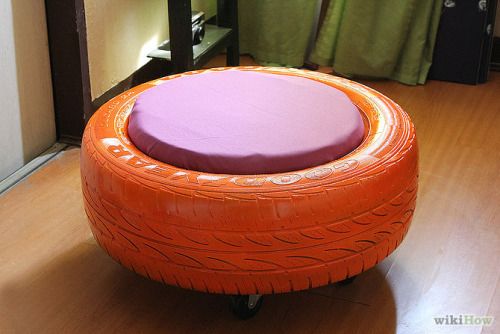 Creative Coasters
Coasters can be pretty inexpensive, but why not give the man in your life coasters that are personal to him? Does he have a favorite drink? You can use food and drink packages or labels to create coasters unique to his tastes. Cut the packages to fit ceramic tiles, Mod Podge them in place and wait about 15 minutes. Add some felt to the bottom to keep the coaster from sliding around, and maybe some Mod Podge or clear lacquer to add a sheen to the coasters, and you're good to go! More instructions can be found here.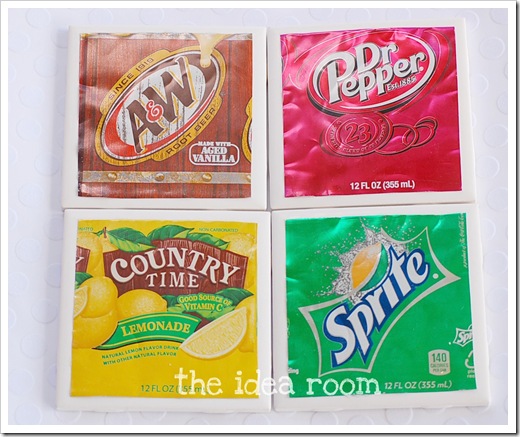 Do you have any DIY projects that you think are perfect for a man cave? Let us know by leaving a comment! WE WANT TO HEAR FROM YOU!
** Project ideas courtesy of TheSawGuy.com. Images courtesy of Google.com, WikiHow.com, and TheIdeaRoom.com.**