High Rise Condominiums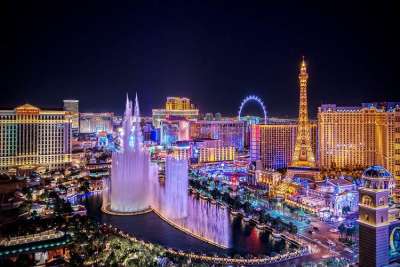 Traditional single-family homes are the most popular type of real estate in Las Vegas. However, condos are catching on in popularity as well. Whether in apartments or even high-rises on the strip, many homeowners and investors are opting for a condo. If you're looking for the best deals on condos, then you've come to the right place.
High-Rise Condos in Las Vegas
A glimpse of the Las Vegas Strip skyline reveals many high-rise condo buildings, many of which are now far more affordable to purchase since the recession hit. Besides those well-known and deluxe condo buildings, there are plenty of reasonably priced condos for sale in Las Vegas. Similar to the Vegas housing market overall, there is also an excess of condos, making great deals plentiful. Moreover, for what you would generally spend on an average, 3-4 bedroom house, you could purchase a high-class Vegas condo in a prime and desirable location.
If a condo sounds like the right option for you, whether as a vacation home, investment or even a primary residence, then do not hesitate to give our experienced Vegas realtors a call at 702-315-7591.
High Rise Listings in Las Vegas

Sorry we are experiencing system issues. Please try again.