TIPS TO BETTER YOUR SMOKE ALARMS
October is Fire Prevention Month, and smoke alarms may just be the cheapest and most effective fire safety tools in your home, as long as they're operational. Smoke alarms, like most things, can wear out over time and lose their life span. To keep everything up and running and your home safe and sound, check out these tips to make your smoke alarms better.
CLEAN THE SENSORS
Dust can easily sneak its way into the sensor of your smoke alarm, which could prevent it from sensing smoke. When you change the batteries (which should be done once a year), run a vacuum cleaner soft brush over your alarms.
LIGHT THEM UP
Those who can't necessarily hear the smoke alarm need some form of alert. If this is the case, install strobe alarms that also use smoke detection. These could also be used to light the way to a nearby fire emergency exit.
SAVE THE DATE
It is highly recommended that you replace your smoke alarm every 10 years. Not sure when the alarm was changed last? That's an easy fix. Write the date you install each alarm on the inside cover. You'll have a reminder every time you change the batteries.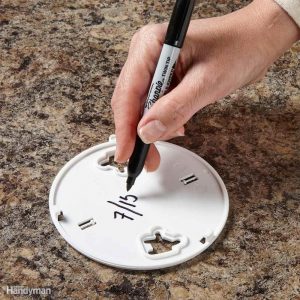 TAKE COVER
As stated earlier, dust can easily get in a smoke alarm's sensors and cause it to malfunction. Paint overspray can get up there as well. If you're starting a new project in your home, buy a cover from the store or make a temporary cover using tape and a plastic Ziploc bag. If you're painting the ceiling, you should paint around the alarm as the paint may destroy it.
BUILD A CONNECTION
Smoke alarms that are connected to each other increase the chances of saving lives. New homes have their smoke alarms hardwired or interconnected already. If you have an older home, however, don't worry! There are smoke alarms that speak to each other through a wireless connection. While they may be slightly more expensive, it's definitely cheaper than rewiring your home!
HIDE A HOLE
Did you recently replace a hanging lamp in your living room? Use a smoke alarm to cover up the hole. You can never be too careful. To be on the safe side as well, you may want to have a smoke alarm in your laundry area.
Do you have any smoke alarm tips you want to share? WE WANT TO HEAR FROM YOU! Leave us a comment!
** TIPS TAKEN FROM THEFAMILYHANDYMAN.COM. IMAGES COURTESY OF GOOGLE.COM. **